Mustard Yellow in Fashion : The Biggest Color Trend 2018
Posted by Sreerekha Madivala |
Our relationship with black, white and grey clothing is ETERNAL, but a little punch of color won't hurt, either. Sometimes it goes a long way, even.
Period.
Enter the Mustard Yellow Color. Lately, it's been popping up everywhere – and girls, it's going to stay for a while! Major fashion trends declared that the classic shade is going to be a hit this season and many others (don't be shocked if you find it heading into the fall).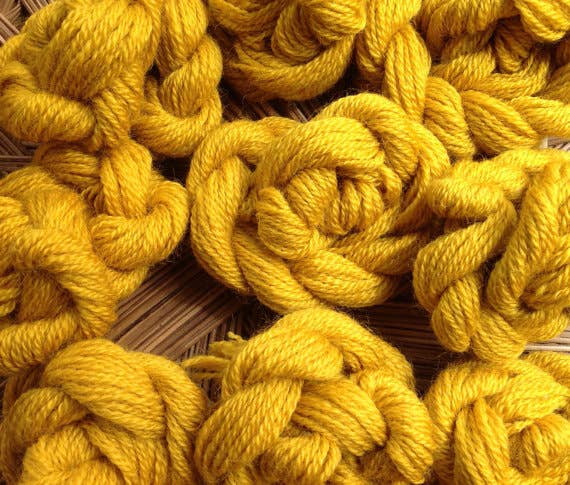 Take a note.
Mustard Yellow is undeniably an energizing tone of yellow, yet less flashy than its classic counterpart. In fact, its closeness towards neutral hues makes it even more demure and versatile. Standing in the middle of the peak summer, it's time to give a shot to this new color trend. The trend that started with Zoë Kravitz and Celine Dion's recent endorsements is indeed the LOVE OF THE SEASON and we can't bet more!
Frankly speaking, I had never thought I would fall for this color, because I was of the opinion that it wouldn't mesh with my skin tone but boy I was so wrong!! Teamed with the right accessories and fuller confidence, anyone can nail this look right! Having said that, here I've picked out a bunch of wardrobe essentials that you're totes gonna love it:
Mustard Color Kurta
For a typical boho-summer vibe, grab this Mustard Color Kurta from MyDesi Roots. The minimalist traditional embroidery and the gorgeous color tuck you into a world of elegance and comfort. Complete this look with a pair of jeans or leggings. And go radiant!
Nota Bene: Don't forget to say thanks to Sandur Kushala Kala Kendra! They are the ones behind such stunning creations.
Yellow with Red Prints Skirt
Skirts are one of the most comfortable pieces to wear anywhere. This one from MyRoots Desi comes in a bold mustard yellow color speckled with pops of red on a cotton handloom fabric, making it a perfect summer outfit option. Trendy yet ethnic, this printed long skirt looks best with a short kurta or a body-hugging top, matched with comfortable footwear of your choice.
White with Mustard Yellow Chanderi Cotton Silk Saree
As the summer temperature spikes up, every saree connoisseur needs a set of easy-breezy Chanderi cotton silk sarees online to keep the heat at bay. They act like a soothing balm of freshness in the blazing summer days. Soft fabrics, dainty floral prints, mute colors sells hot in summer. And this particular piece from MyRoots Desi is no different. Featuring red with cyan floral design, the beautiful white with mustard yellow combination in the saree is an instant fashion-favorite.
This saree plus some sleek silver jewelry is ABSOLUTE PERFECTION!
To indulge in handloom cotton sarees online shopping, drop by MyRoots Desi. They are a one-point destination for all ethnic fashion needs. A perfect mélange of tradition with contemporary elements. For more information, follow us on Facebook & Instagram.